Command Palette
The Tinkerwell Command Palette allows you to open anything and work in a keyboard only mode for Tinkerwell purists. You can access the Command Palette by pressing Shift + Cmd + P on macOS and Shift + Ctrl + P on Windows and Linux.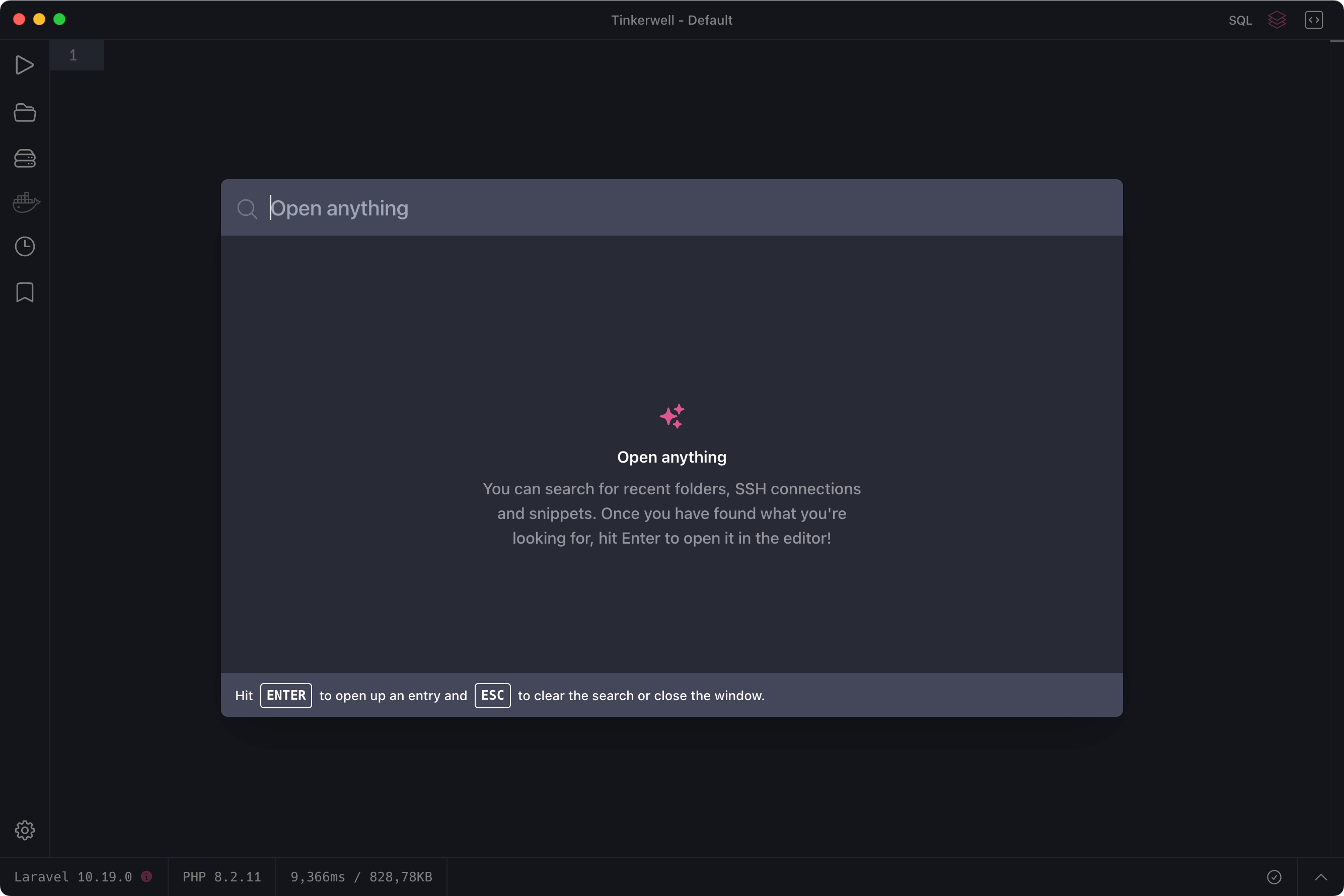 Commands
It allows you to run commands that usually need a mouse by typing "open" to reveal all commands that are accessible via the open anything feature. You can switch back to the default Laravel project of Tinkerwell or open other features that are only accessible via the mouse in the sidebar. With the command palette in your muscle memory, you can hide the sidebar and switch to a Tinkerwell purist mode.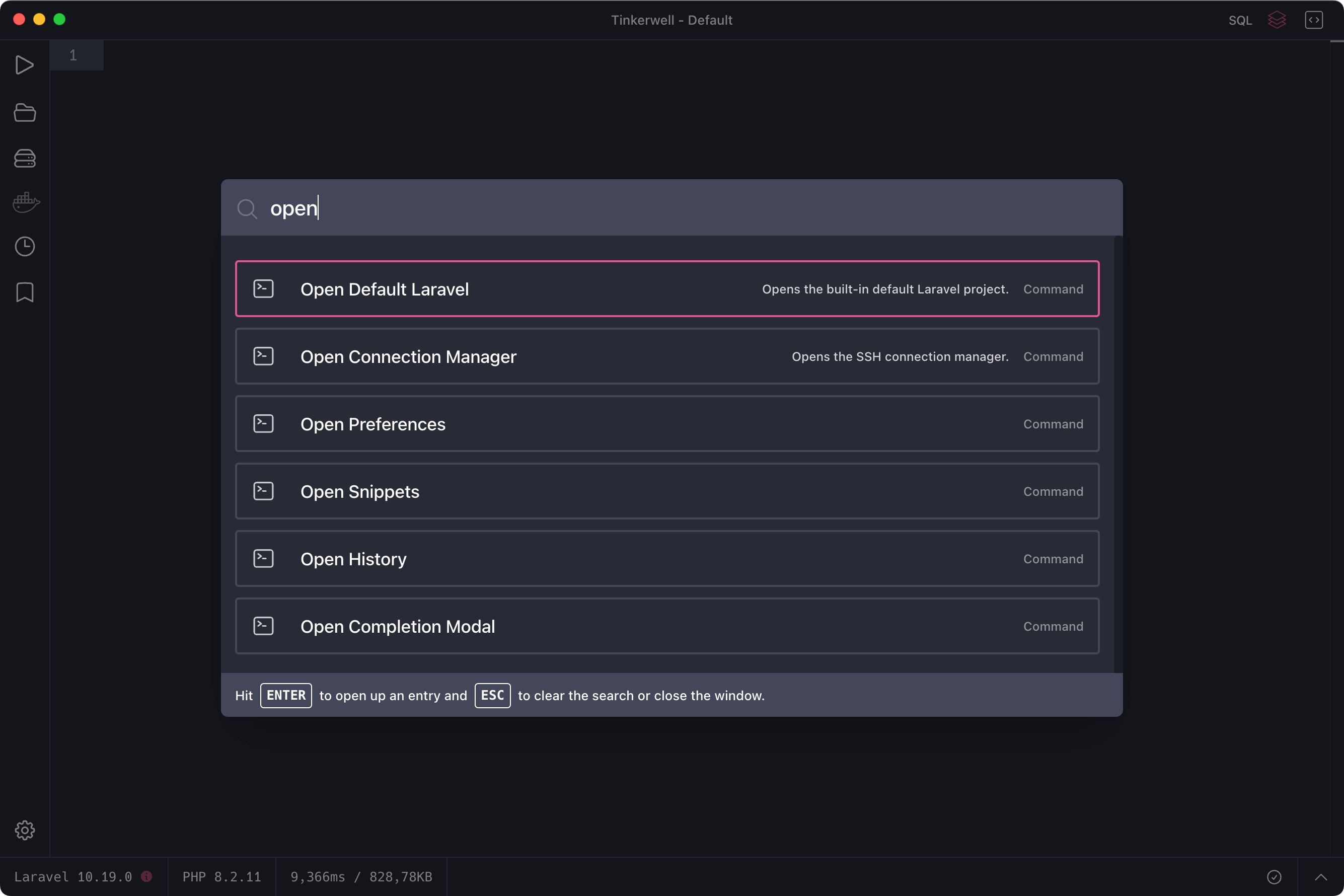 Recent folders
Tinkerwell has an internal store for all folders that you open with it. You can either open these recent folders via the file menu, the folder icon in the sidebar or by searching through them via the Open Anything search within the Command Palette.
Simply add a few chars of the path or project name and it shows up.
SSH connections
Besides opening the connection manager with the "Open Connection manager" command within the palette, you can also search through your existing connections and simply select one via the arrow keys. Press ENTER and connect to the remote server without using your mouse.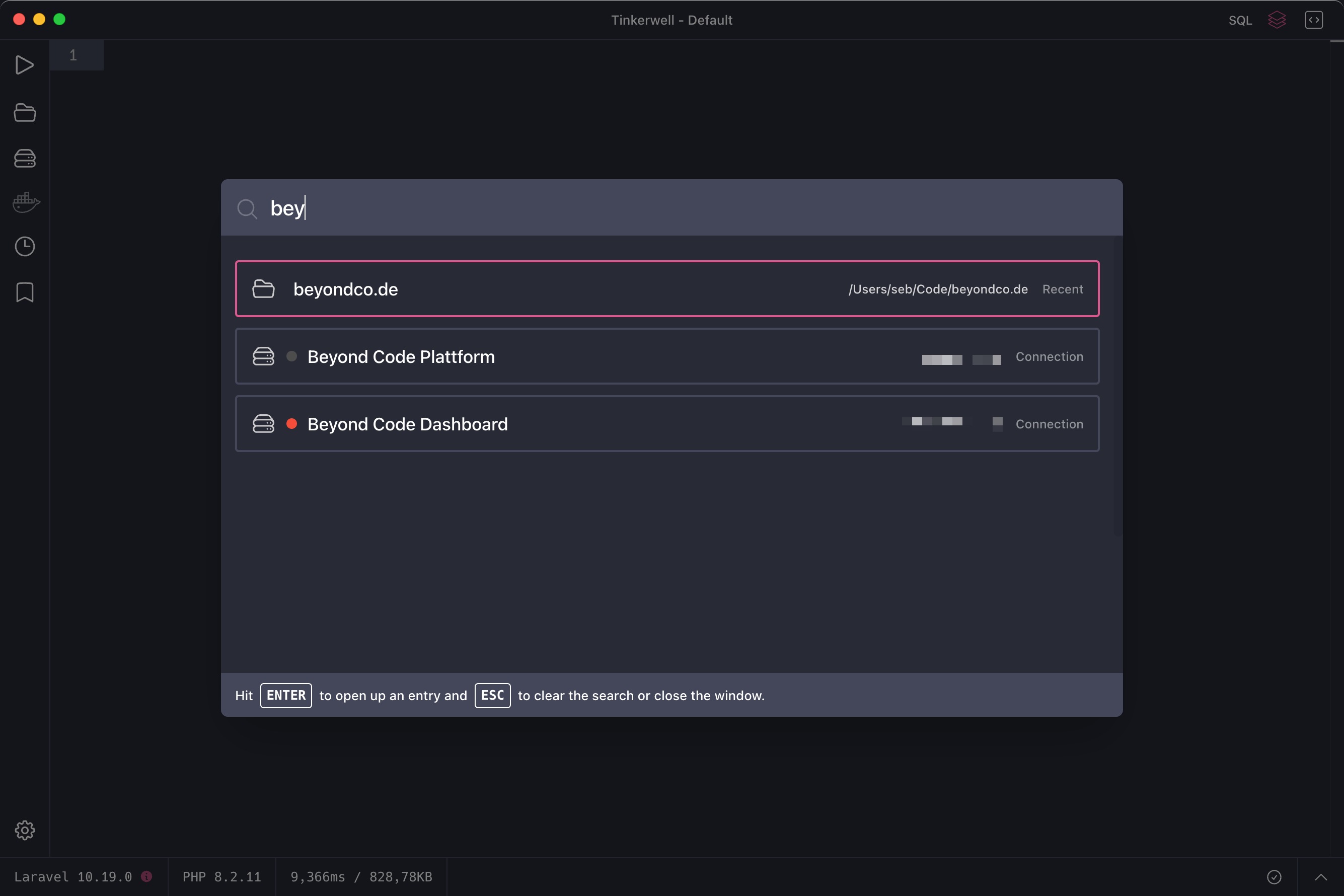 Snippets
Tinkerwell Snippets are also available via the Command Palette. You can search for them by their title and select and open them similar to the other commands. They open a new tab and open the related project or connect via SSH automatically if necessary.