How to use a custom default project in Tinkerwell
Whether you only work on one project or use a different framework of choice, you can customize your Tinkerwell experience to your own needs. By default, Tinkerwell ships with a Laravel project that allows you to run framework independent PHP code as well as using helpers of Laravel to achieve daily tasks easily.
This is helpful for many developers, especially if you are using Laravel as your bread and butter tool – but does not make your life as Wordpress developer better. Luckily, we got you covered.
Open the settings via the cog icon in the sidebar or press Cmd/Ctrl + , and select the Advanced tab. On this screen, you can customize the default project that Tinkerwell uses every time when you open a new tab.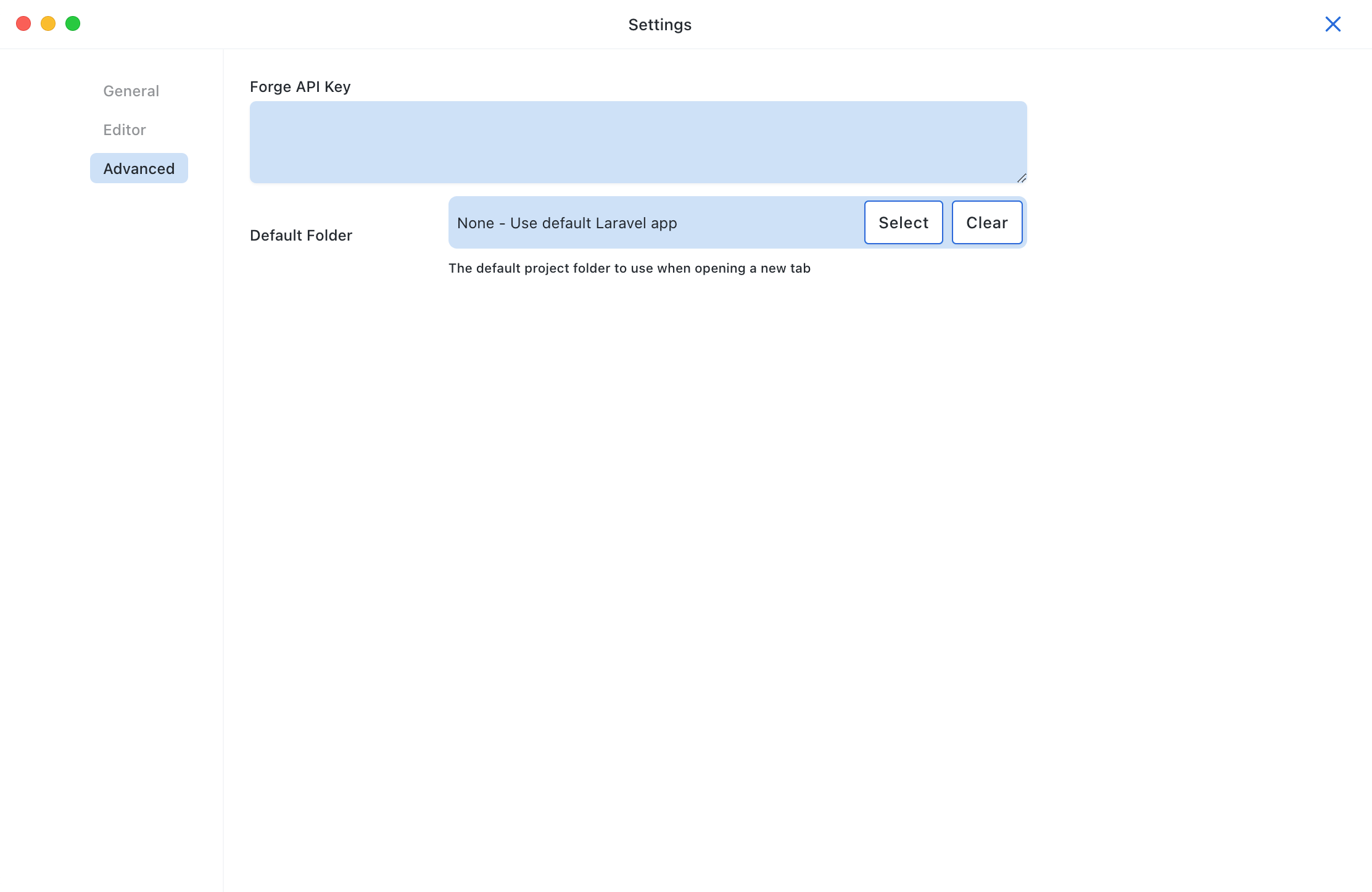 You can set it to a custom Laravel project if you want to add packages to this project or simply run it in a Docker container – or you can set it to a local path that holds the framework of your choice. You can even set it to an empty directory to get the raw PHP experience without any framework at all.
If you still want to return to the latest Laravel project, you can use the icon in the sidebar to open this project again.