Sharing your code
Tinkerwell 2.5.0 adds a new entry to the toolbar, that allows you to share your local code snippets with others. When you share your code, you can choose between sharing your code publicly, or as a secret snippet.
In both cases, you will receive a link that you can share with others - in addition to that, the snippets will be stored in your local Tinkerwell app.
You can take a look at an example share here.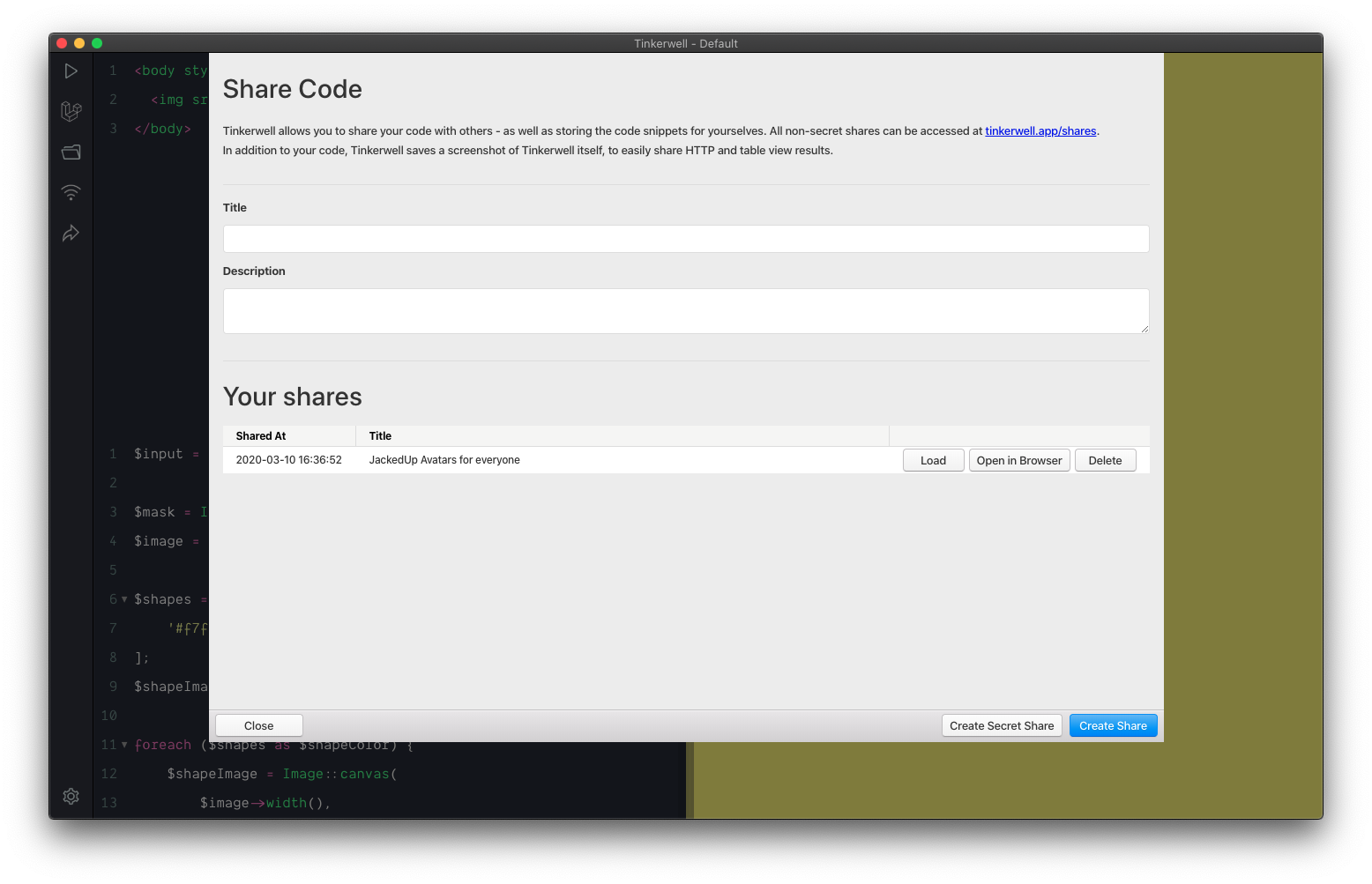 In addition to the share feature, Tinkerwell 2.5.0 also comes with some bug fixes and improvements:
Comments at the end of the code will now be ignored
You can hide/show the output code