IDE integration
Tinkerwell 1.2 brings support for custom IDE integration. That's right - you can use Tinkerwell straight from your favorite IDE!

Tinkerwell will be available as plugins for VSCode, PhpStorm and Sublime Text 3.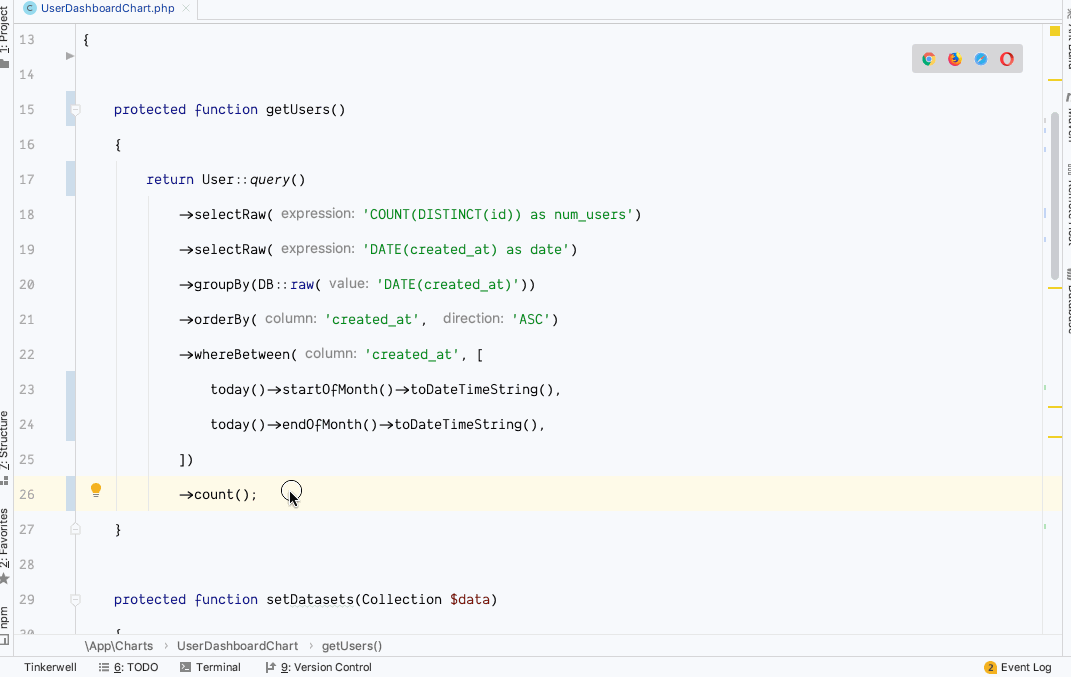 The official Tinkerwell plugins allow you to write your PHP code in your favorite IDE. When you press a shortcut (or use the context menu) the code will automatically run as if you would run it in Tinkerwell.
Do you only want to run a partial code snippet? Just select the code you want to run and choose "Run with Tinkerwell".